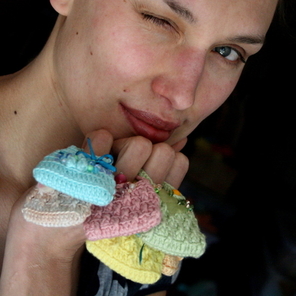 Born in 1975, former swimmer and fashion model, these days stay at home mom of three.
Living in the land of long snowy winters and oh-so-sweet but short summers. In Estonia.

I learned to crochet at tender age of 5 and picked it up again about 9 years ago. Haven't looked back since then and am still playing with colour, texture and form.
Love the versatility of crochet and endless possibilities it has to offer.